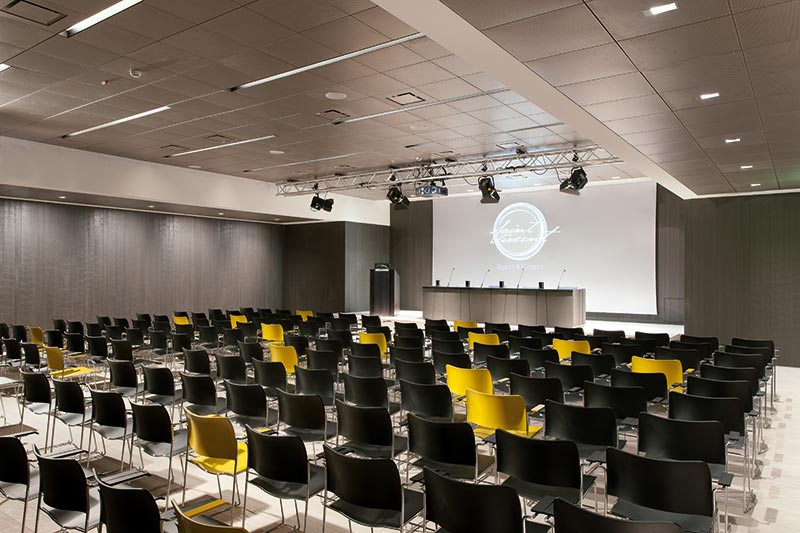 Data sheet
This regular-shaped and harmonious room can seat 140 people, and has a large stage which provides excellent visibility from all parts of the room. It has prestigious light oak flooring and the walls are adorned with wooden panelling, creating a sophisticated and at the same time welcoming atmosphere.
Area sqm = 182
Dimensions m. = 13,88×13,20
Height m. = 3,23
Max seating capacity = 140
Capacity with horseshoe = 30
Capacity with one table =40
Capacity with class desks = 84
Capacity with parterre = 140
Contact us for every need, we will provide all the technical information and you can get a free quote without obligation.
Tel: (+39)-0166-5231
FAX: (+39)-0166-523799