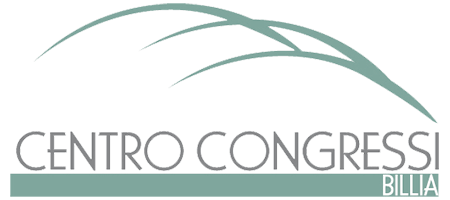 Innovation and vanguard outline the convention center. Technology, professionalism, competence, but also warmth, discretion, elegance and functionality: the basics to create events of any type and size, up to 545 people, with quality and comfort, in seven meeting rooms plus two exhibition areas.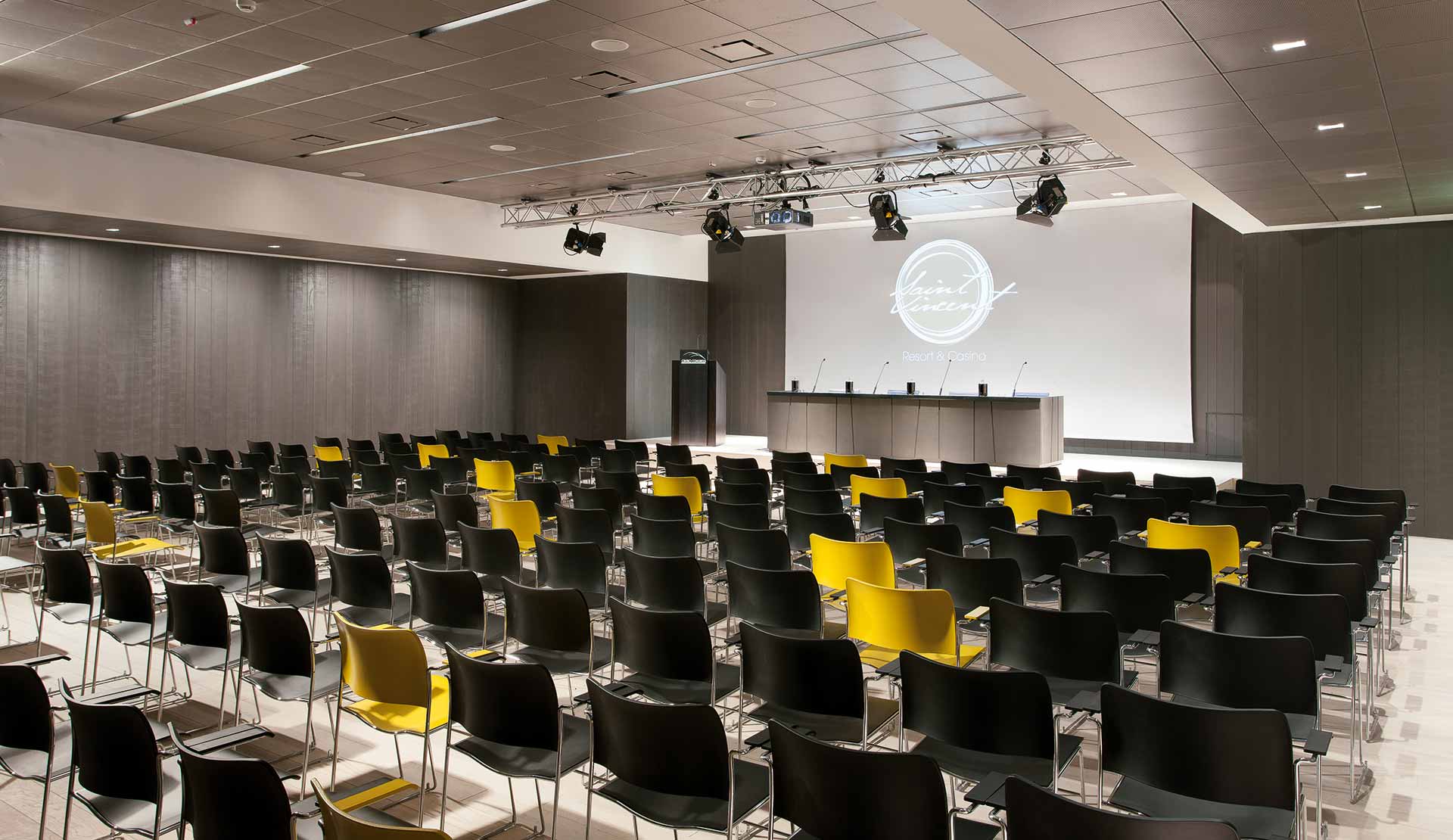 Monte Bianco Hall
A smooth and harmonious space to host 140 seats with an important stage in excellent visibility from every seat in the room.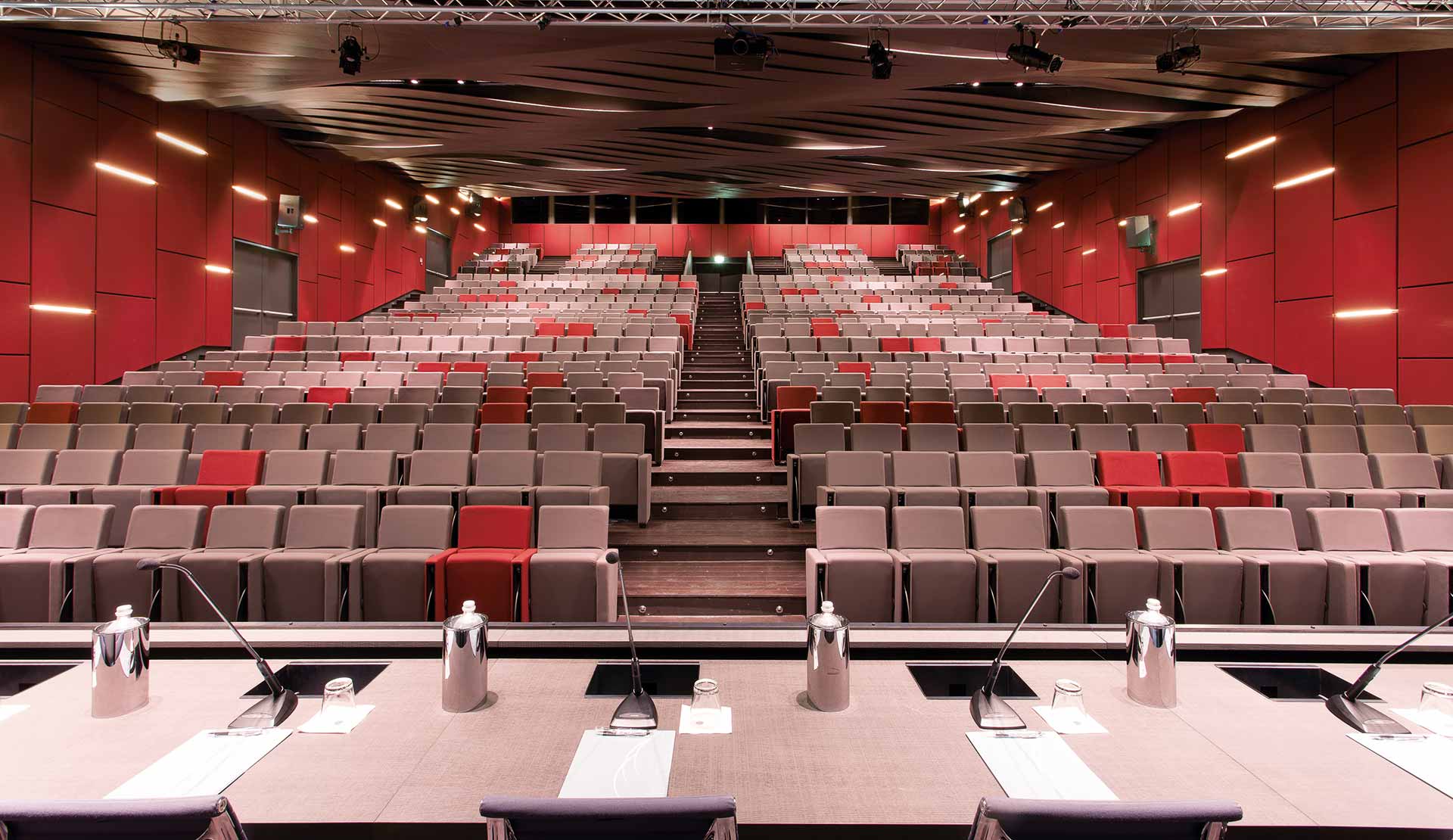 Gran Paradiso Hall
The main hall, with a capacity of 545 seats, is the pride of the structure.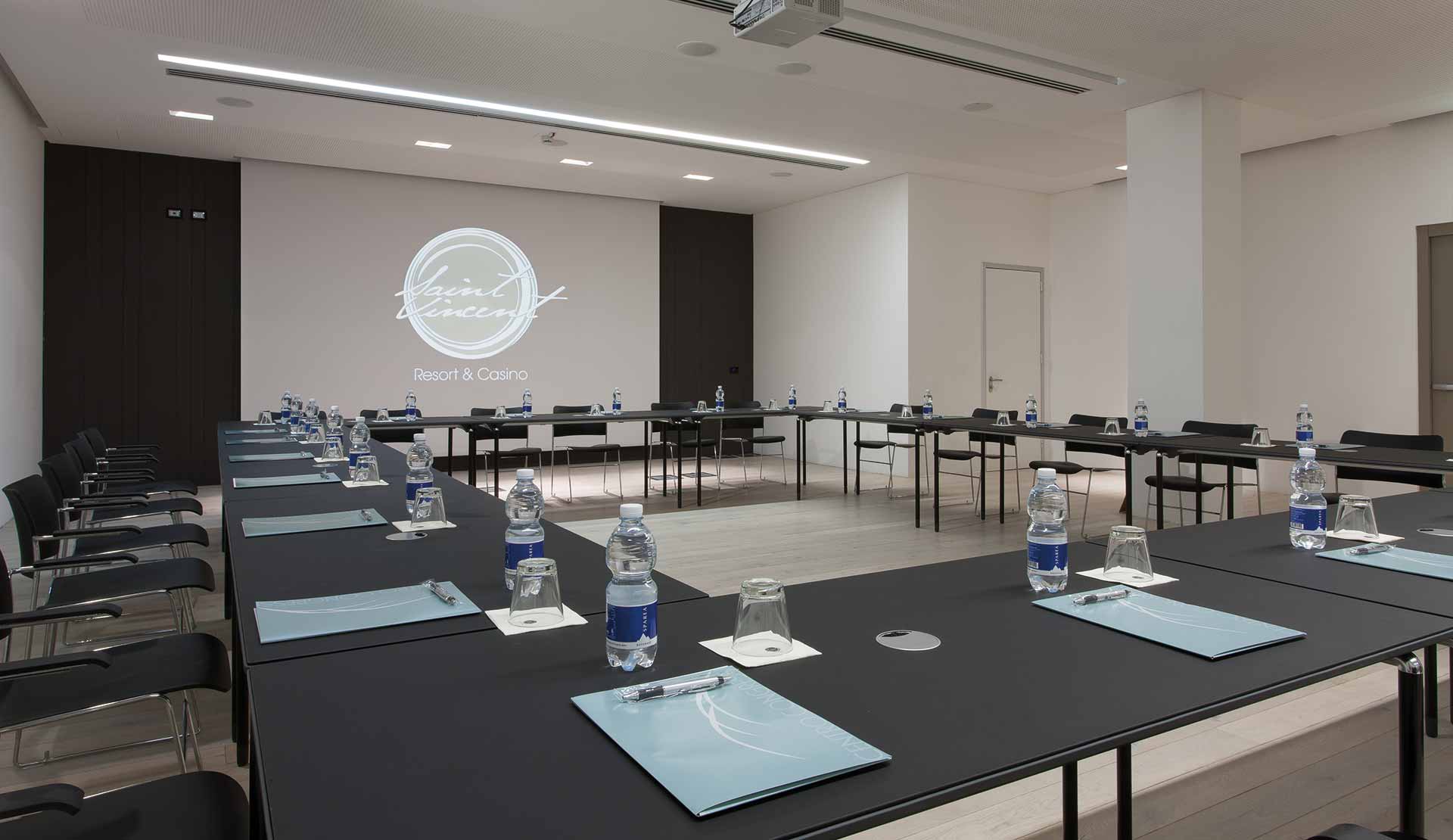 Cervino Hall
Located on the lower level of the Convention Center, the hall can host up to 170 seats, it is divisible through a wall at the middle in two small rooms with 60 seats.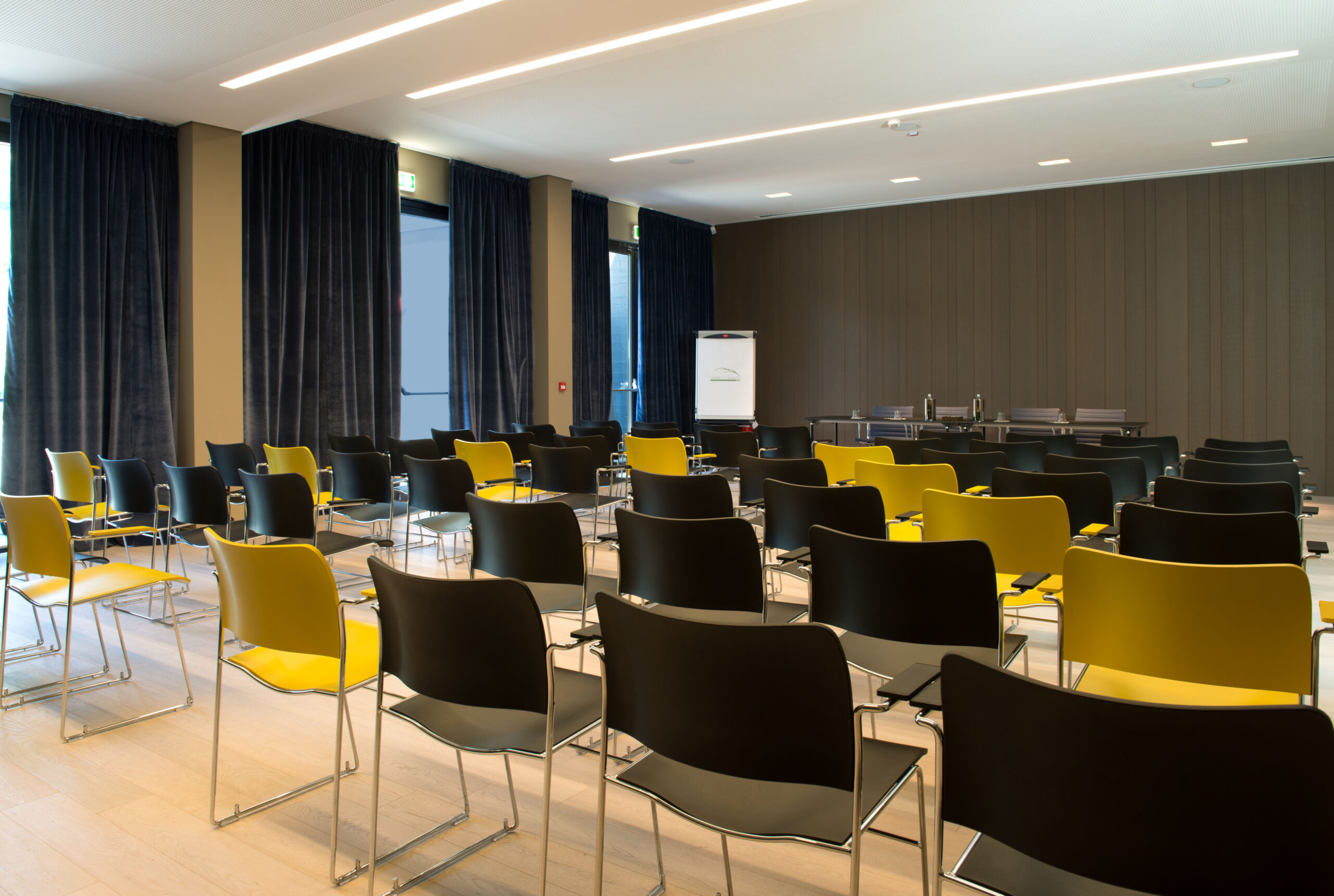 Zerbion Hall
Meeting room with regular shape at the ground floor of the Congress Center on the north side facing with its large windows the Mount Zerbion, the mountain overlooking Saint-Vincent.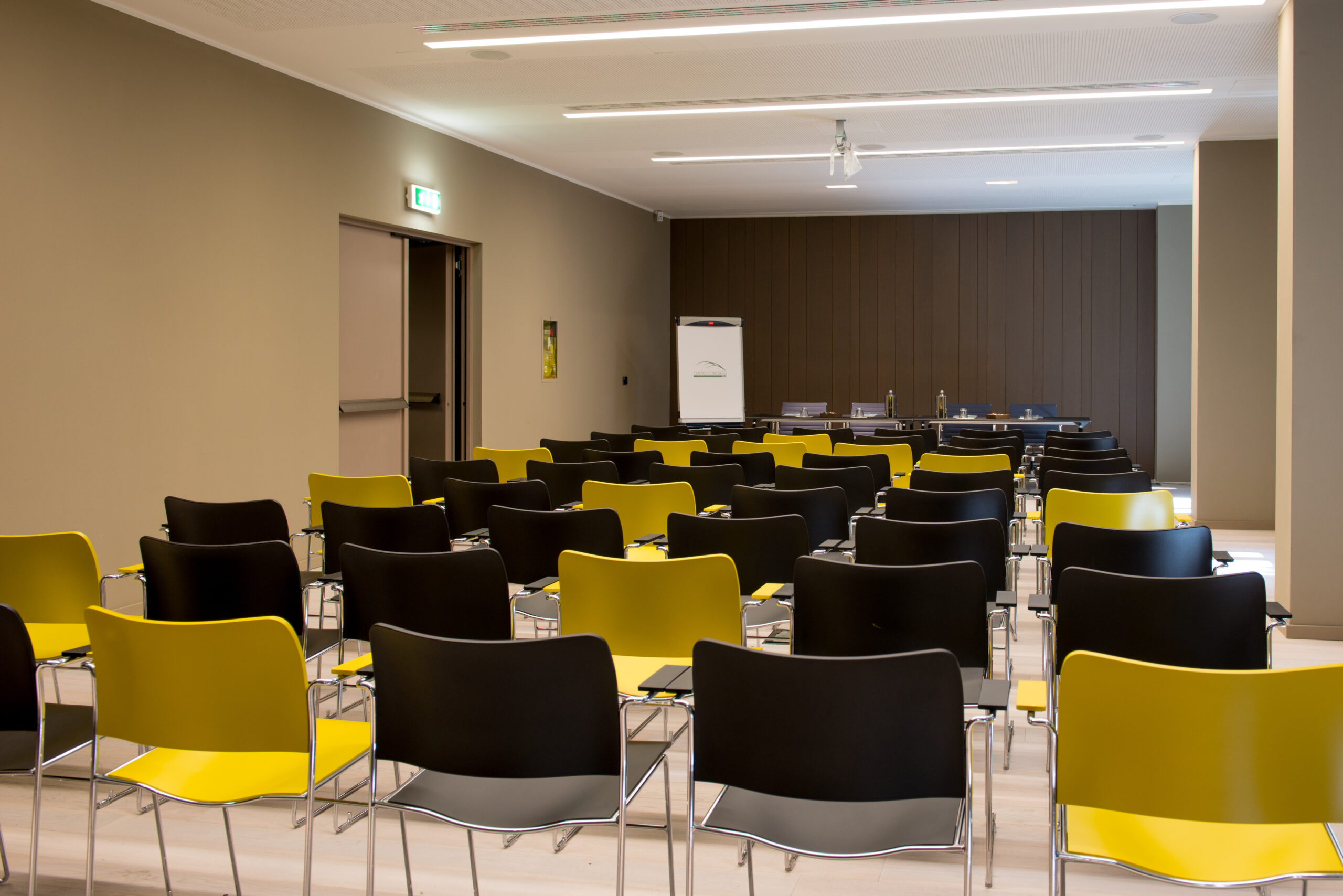 Monte Rosa Hall
The meeting room can accommodate up to 60 seats, but is suitable for different layout of working tables and seats.
Gran San Bernardo Foyer
The Gran San Bernardo Foyer is an oasis of light and relaxation in the heart of the Billia Conference Center : the transparent ceiling makes it an enchanted corner where to meditate or take a break during and after meetings.
Piccolo San Bernardo Foyer
Downstairs, the Piccolo San Bernardo Foyer is a quiet and welcoming space suitable to accommodate breaks during a working day.
Coffee Break
A slight and tasty pause to disconnect during your meetings. Coffee, milk, tea, croissant, juices… Just choose your recharge and indulge in a break away from working stress.
Cocktails
A meeting break, a pause of relax among cocktails, snacks, finger food and canapés.
More Services
Light lunch
Cocktail
Support for floral decorations and custom fittings