 The food&drink offer of the Saint – Vincent Resort & Casino provides several dining rooms
to welcome the customers everyday or for special events.
Restaurants timetables:
Breakfast from Monday to Sunday
from 7:00 to 10:30
Lunch from Monday to Sunday
from 12:30 to 14:30
Dinner
19:30 – > 22:30 last service
Vinothèque timetable:
monday-Thursday 18.00 – 22.30
friday-sunday 17.30 – 23.00
At the Casino de la Vallee is located the Brasserie du Casino,
night restaurant that opens at 20 and provides the service after midnight.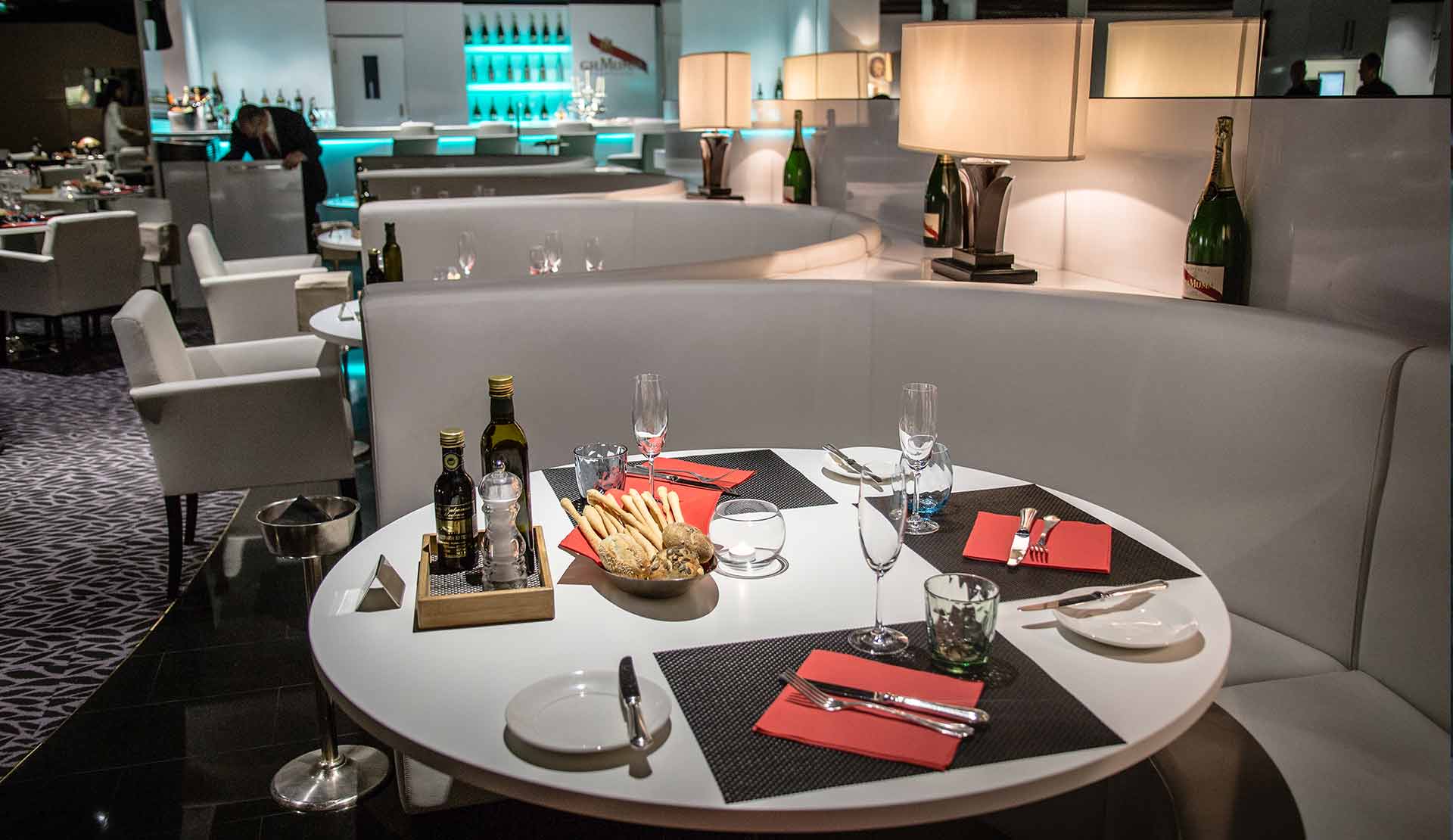 Brasserie du Casino
Recently renovated, the Restaurant features play of lights and colors; it offers a fast quality catering enriched with a Champagnerie. It's the ideal place for a pleasant break.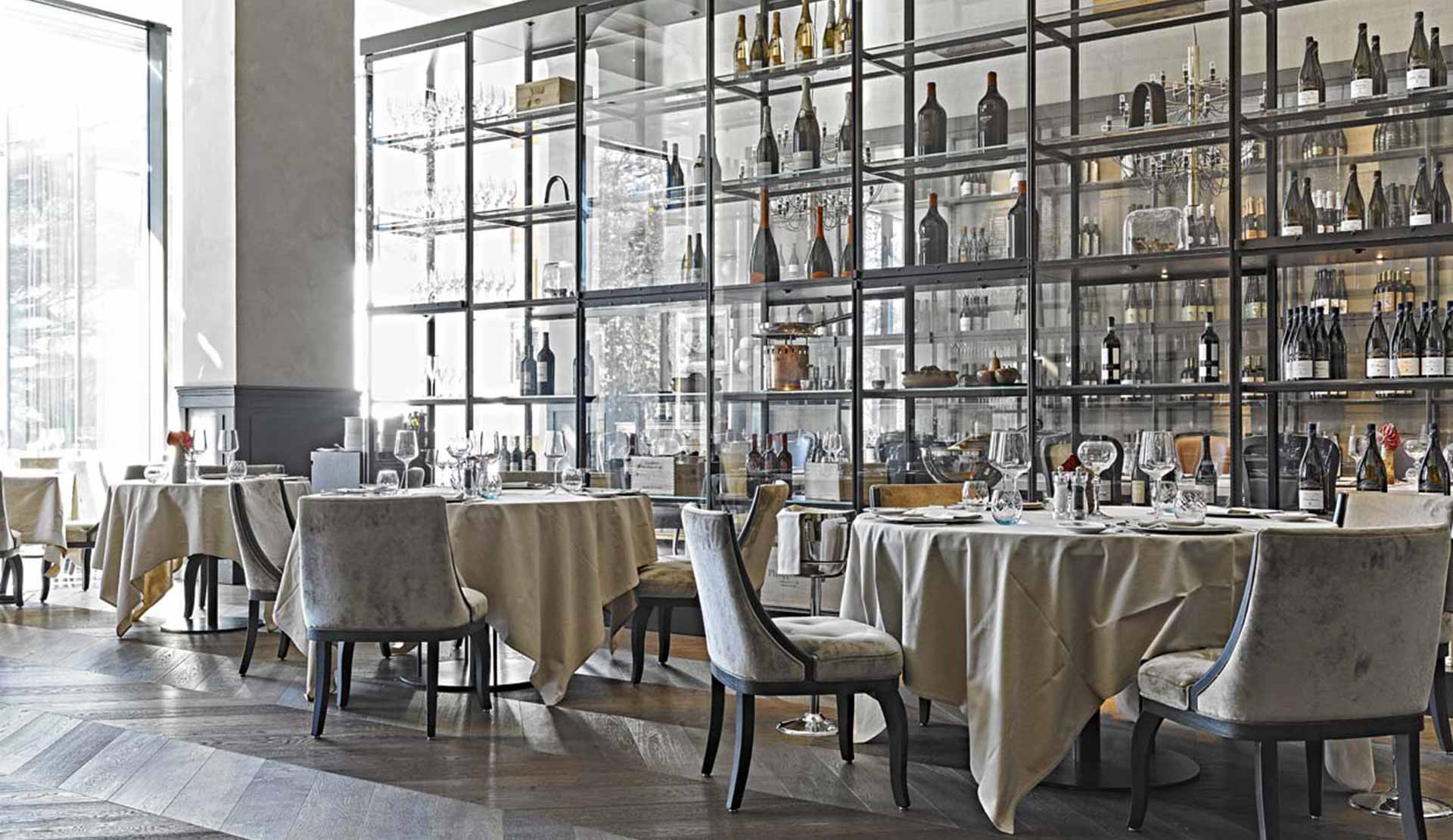 La Grande Vue
The restaurant is located near the exponent entry hall of the Grand Hotel Billia, with its warm and refined atmosphere, thanks to the precious wood paneling and fine textile coatings.
60 places available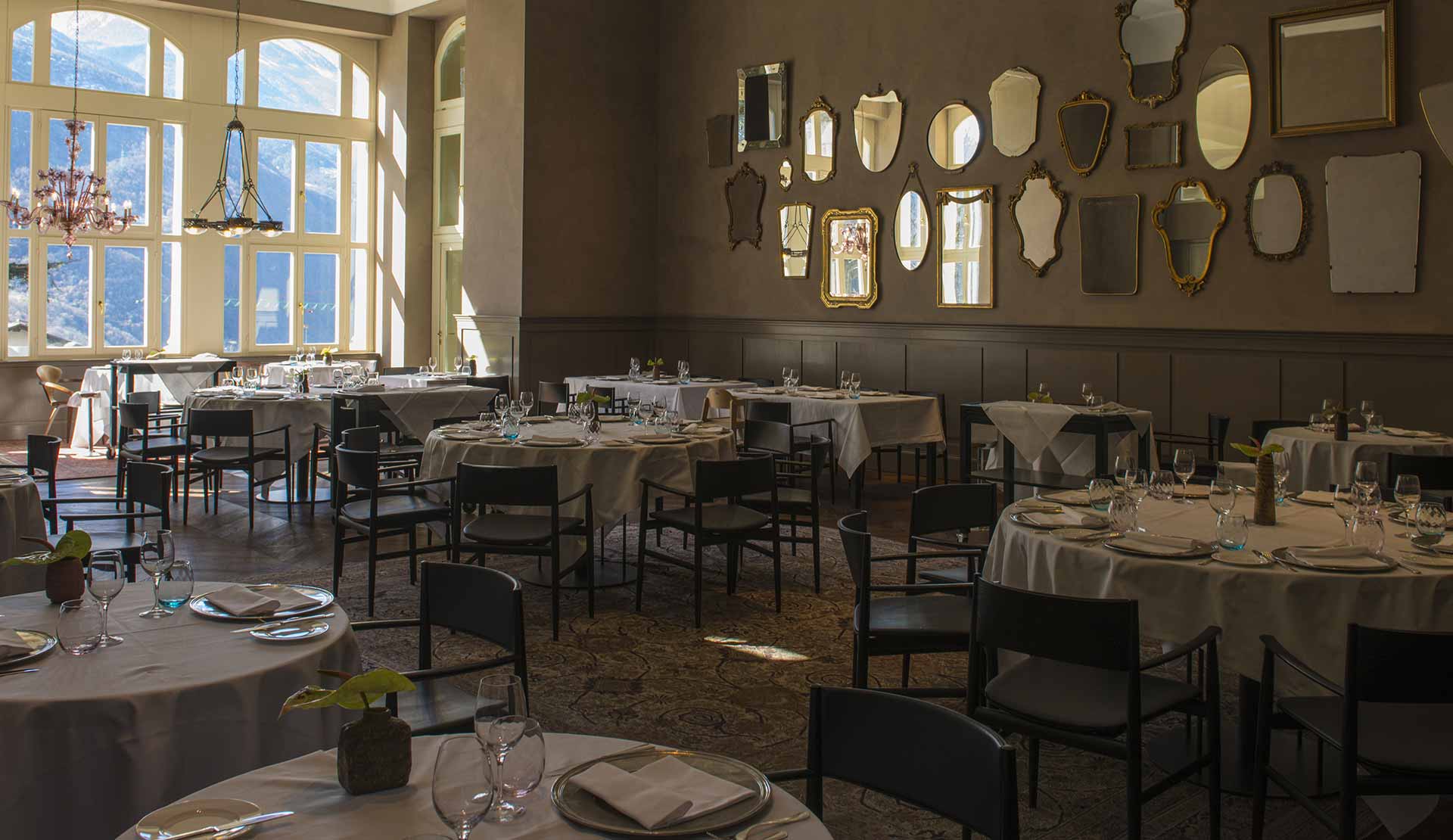 1908
It is the central restaurant and the most important inside the Grand Hotel Billia. The name evokes the year of opening of the hotel.
90 places available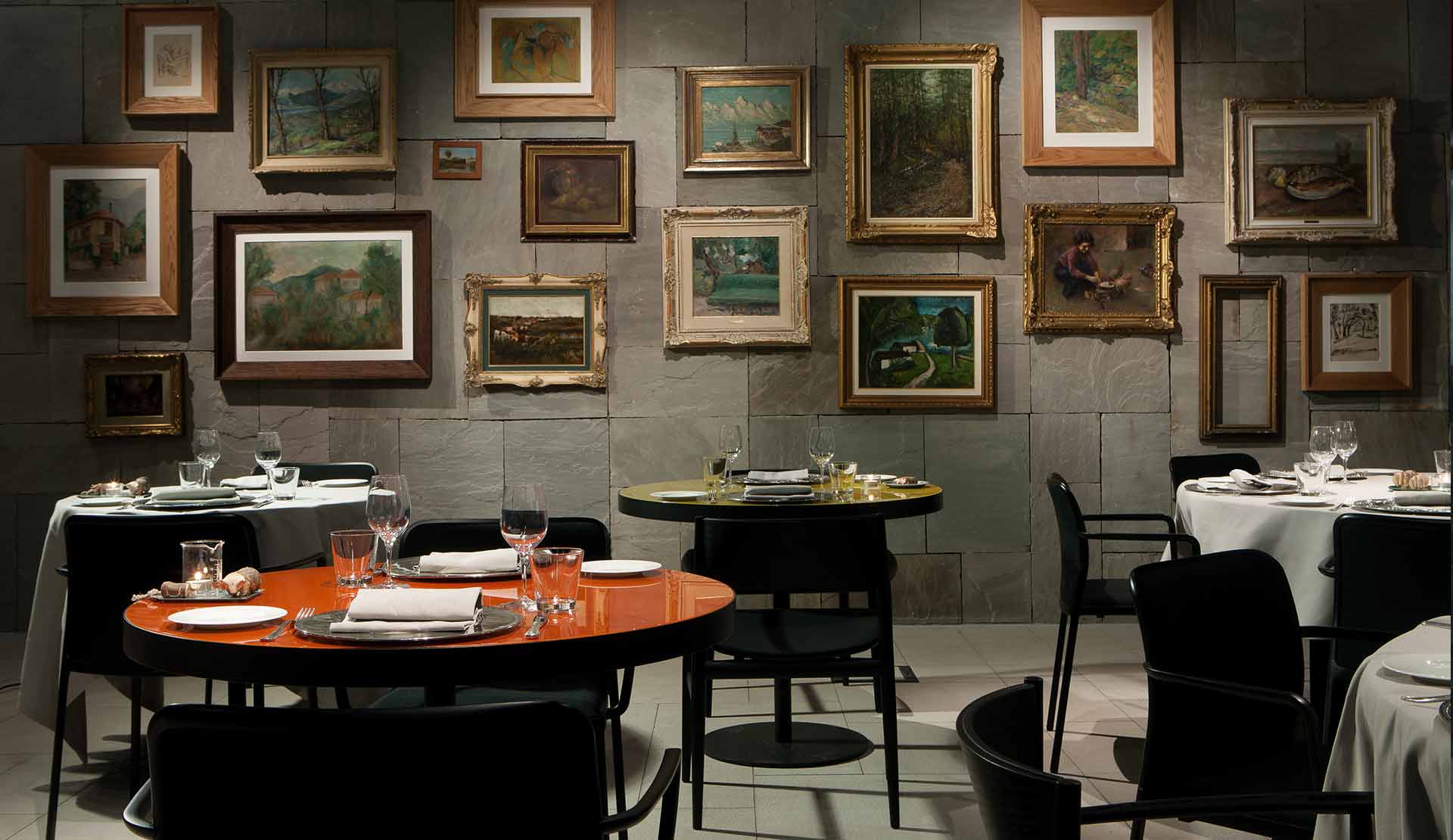 Le Rascard
A new concept dining room, located in the natural environment of the old park and connected to the historic building of the Grand Hotel Billia by see-through walkways.
60 places available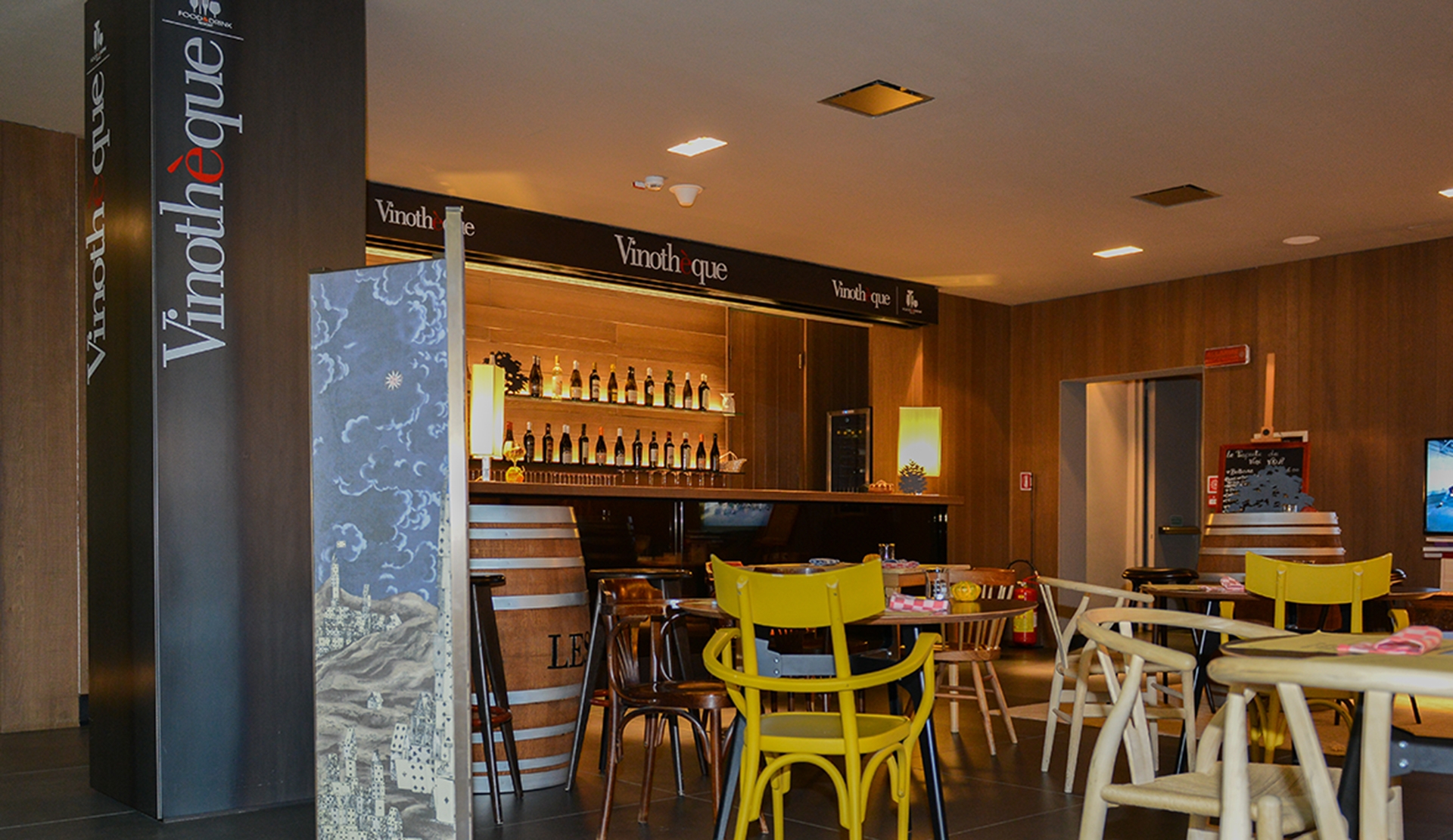 Vinothèque
A very welcoming place where people can meet, surrounded by art and history, and taste the best typical food and wine products. A pleasant way to start discovering Aosta Valley.
Bars
The Saint-Vincent Resort & Casino complex offers several points of reception and relax geared to the luxury of simplicity for a pleasant break. In each of them you will find attractive proposals for a quick snack and an excellent selection of drinks, spirits and coffee.
The Bar Gaya is located on the ground floor, near slot machines.  The Lounge Bar is located on the first floor, near the gaming tables.
The Brasserie du Casino, in the basement, offers a charming atmosphere in the new Champagnerie G.H.Mumm in a friendly and exclusive location.
The hotel complex, connected to the Casino by an underground tunnel, provides pleasant entertainment spaces in the luxurious austerity of Bar La Cheminée.
Discover the Resort