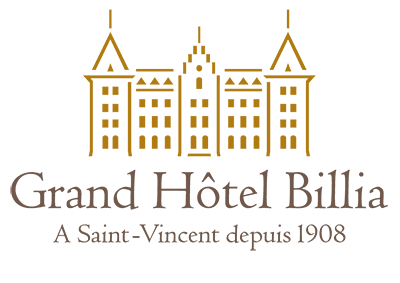 Treat yourself to an uncommon experience: say YES in the refined setting of the Saint-Vincent Resort & Casino!
Turn your wedding in the best memory for you and your guests – pampered by our team – in a location where the best day of your life will merge the warm welcome of tradition to our Chef cooking "by heart" sophistication.
We will put at your disposal the uniqueness and exclusivity of our location; our experience with the best Wedding Planner support , so that every detail speaks of you and your wonderful story.
We can plan a magnificent banquet in our restaurants, to transform our park into an extraordinary open-air party, or protected by the most spectacular tensile structure.
We will celebrate your happiness giving you unforgettable moments in an absolute wonder suite room; our superb Wellness Center is waiting for you for an unforgettable pampering moment !
Not only, your family and closest guests can stay together with you before and after the ceremony and carry on the party on the gaming tables of one of the largest casino in Europe …
What else?
About the religious ceremony we recommend the romantic church of Moron placed among ancient trees, in a panoramic location only 5 km far from the Resort, or if the guest list is longer, the Romanesque parish church of Saint-Vincent : a worship place along the centuries to celebrate faith and great loves.
To celebrate your wedding in a civil ceremony, we offer our beautiful secular park.
The day – woven with endless little details – will give you a small world for a great love …
The bride arrival on board of a sumptuous classic car, an aperitif by the pool, the choice of menu and flowers, the music during the ceremony or the evening show… and much more will make your fairy tale unforgettable!